Welcome to SketShDb!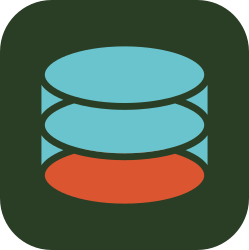 SketShDb - what is it?
SketShDb can be a lot of things: Todo list, Password manager, Mobile blog, Photo album, Voice recorder, Bug tracking, Wish list, Shopping list, Organizer for books, videos etc. simply whatever you make of it!
SketshDB is an App for people loving to try and discover things and find their own solutions. SketShDb doesn't focus on solving a particular problem, it merely is a toolbox for solving different problems. Whereas the toolbox contains more than 20 different field types, currently 3 different view types with lots of configuration options regarding displayed data, searching, sorting, filtering, user permissions ans so on...
SketShDb is not final yet: We still have lots of ideas for new extensions to our toolbox. Whether these features come true or not depends on how many people use and subscribe to SketShDb. If you are not satisfied or disappointed with SketShDb's features, don't go away too soon! Tell us about your thoughts!
SketShDb may also solve your business needs... if you're interested or have any ideas, please get in contact with us!
What does "SketShDb" stand for?
"SketShDb" is the combined form of SKETch, SHare and DataBase: Sketch your own database and share it with your familiy, friends or colleagues!
Don't limit yourself to specialized apps. Use SketShDb to fit your needs!
You can store data in SketShDb while freely defining the data structures by yourself
You can share your data while freely deciding with whom to share
You are not limited to a central cloud server or cloud services vendor. You can even set up your own cloud server if you want.
The only thing we need to know before you can get started is a valid email address. You email address will solely be used to send important notices concerning our app or services to you and will of course not be passed on except for that reason. Your email-address will not be stored in SketShDb projects (unless explicitly entered in a form) and will not be shown to any user. Therefore, a user-id identifying your user account is generated when registering and you are able to register one or more nicknames for your user account and choose which one to use for each project. Except when registering, generating new nicknames for your account or sending push messages the app does not communicate with our servers. For more details see registration and privacy
Next steps...